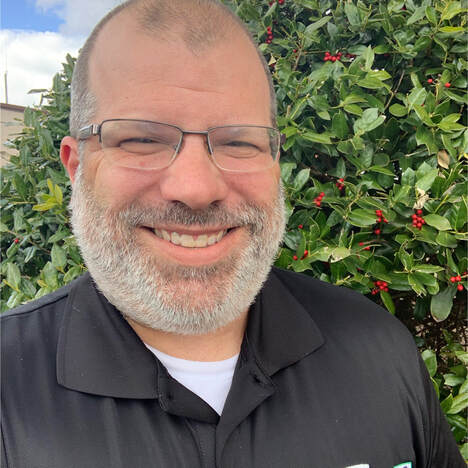 ​It's amazing what can happen in a year's time. In Dave Foreman's case, a welcomed change came last September when he joined the Greenscape family. As a Business Development Manager, Dave is responsible for curating new opportunities while maintaining existing customers in the Virginia, DC & Maryland area. The combination of the two is extremely exciting as it allows for the ability to develop long-term sustainable relationships. Throughout his time here, he has demonstrated exceptional work ethic and is well respected by both his
co-workers and customers.
Dave's devotion to the company was evident from the very beginning as he established himself as someone who was willing to jump into various roles when necessary & lead by example. Dave attributes the mindset as being engrained in the Greenscape culture. "That's how the entire Greenscape team operates. No one is above anyone else here; we are all in this together." The collective understanding of the common goal is a notable difference to prior employers Dave has experienced. "You don't feel like a number here, which you do at some other companies in the industry. It's an uplifting & positive atmosphere, and we truly believe in transparency. That's one of my favorite things about the company, it's transparent & your input is valued."
Dave's current role has also provided an opportunity to showcase his creative expression through design & enhancement projects. (Beacon Park pictured below). His adaptability, versatility, and positive mindset makes him a tremendous asset. "It's great because we all work very closely and collaborate quite often- so you may be presenting a bid one day & a few days later hoping in a truck to help plow- it's all aiming towards the same goal." While we can't be certain where you'll see Dave next, whether it is a job site or committee meeting, he will have his energy & contagious attitude. We are proud to work with folks like Dave who are invested in success in their role, their team, and the Greenscape family.