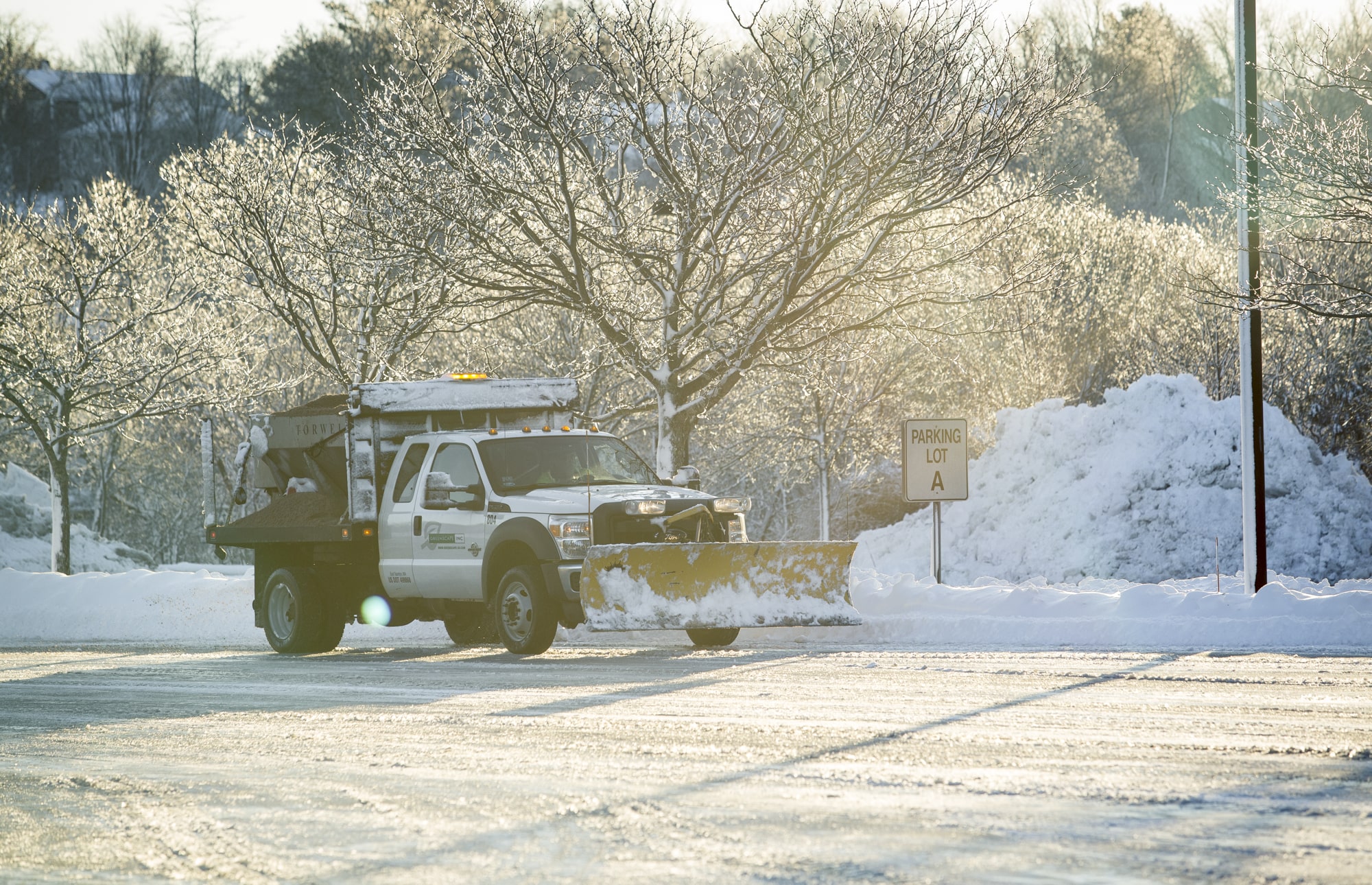 Why Partner With Greenscape?
When outside conditions are snowy and icy, you need reliable snow removal and management services to keep your commercial business open. Greenscape is an award-winning commercial snow management company serving clients across the country. We take the time to understand our clients' unique needs to provide the specific solutions they need.
At Greenscape Inc., we use cutting-edge technology to remove snow and ice quickly and efficiently. Our extensive snow fleet consists of the best machines on the market. We follow all industry best practices and procedures to ensure your employees and patrons can come and go safely, even during the harshest winter storms.
You can count on us to keep your business one step ahead of winter weather. With dedicated meteorologists, we monitor the forecast constantly so we can be prepared well in advance of any storms and adjust our plans to the changing weather patterns.
Be Ready For Winter Storms
Winter storms can come at any time, and their effects can last long after they end. Whether it's the middle of the day or late at night, our team of commercial snow management contractors is ready to handle winter weather 24/7. Here's what you can expect from us when a winter storm is heading your way:
Before the storm: In the days leading up to the storm, we track it closely to time our equipment and site preparation accordingly.
During the storm: Our crews are at your location, plowing your roads and parking lots and clearing snow and ice from pathways.
After the storm: We return to your property when the storm is over to remove any remaining snow and ice and address any issues the storm may have caused.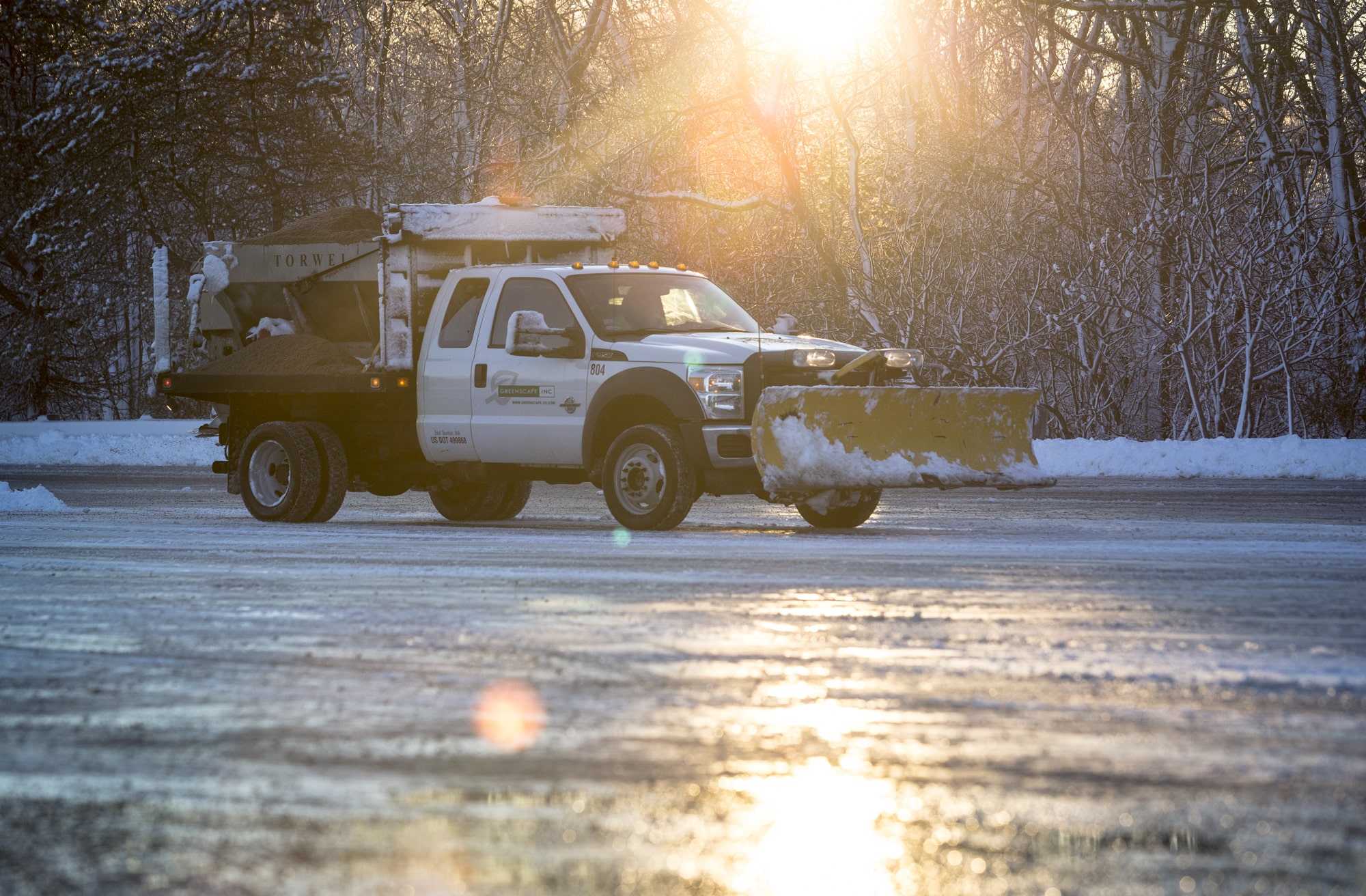 Multisite Snow Management
We provide snow management services anywhere in the U.S., and we handle many multisite accounts. Our industry-leading equipment services large, multisite commercial properties with ease and efficiency.
If you have multiple sites impacted by winter weather, you need regular communication from your snow management partner to know what's going on at each property. Greenscape can give you real-time updates so you know the site conditions on your properties at all times, allowing you to make the best business decisions for each location. We're also in close communication with you before the storm to help you prepare more effectively.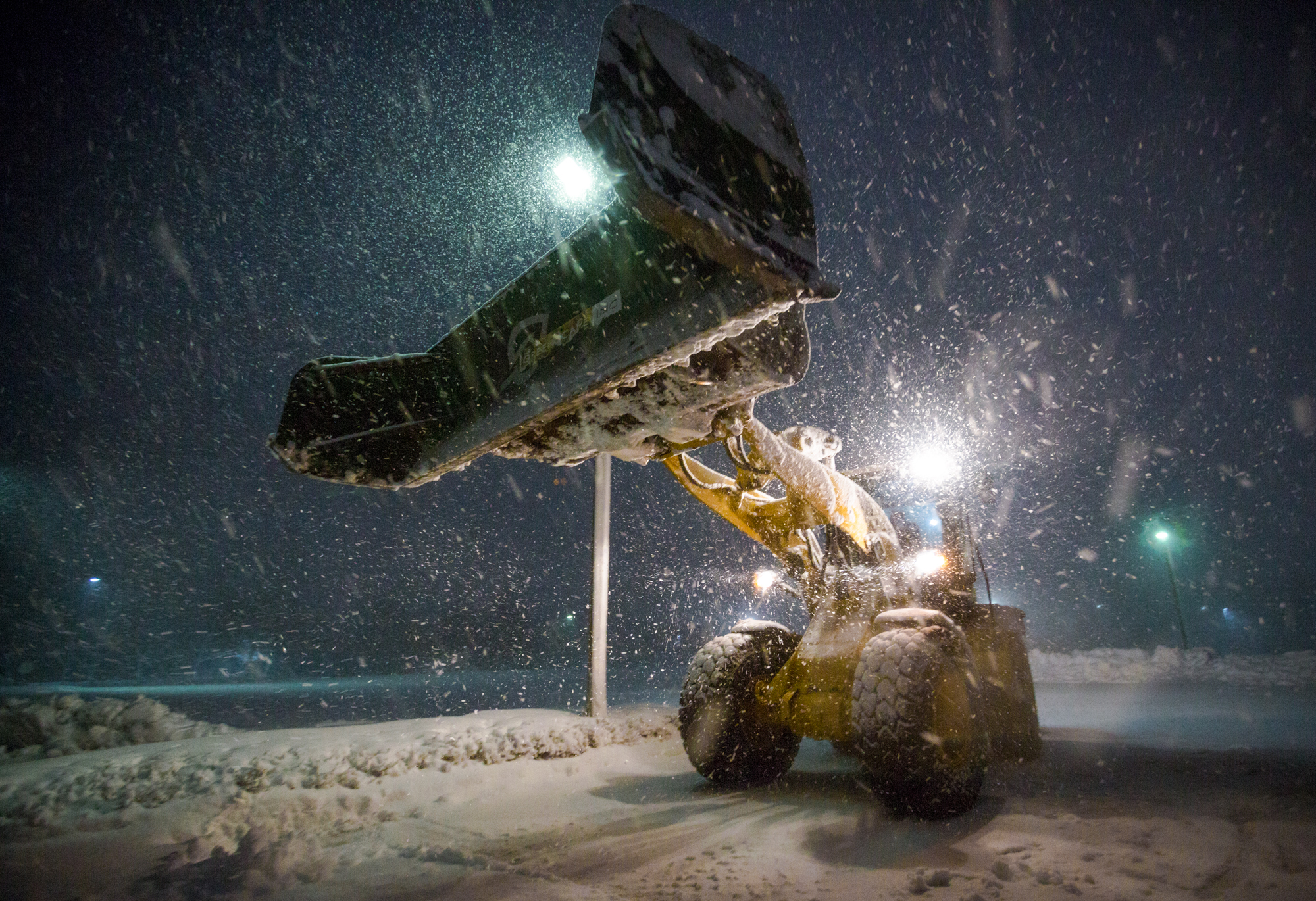 Commercial Businesses We Serve
We work with business owners, property managers and community associations across a wide range of industries. Our snow management solutions are perfect for:
Contact Greenscape Inc. for Reliable Snow and Ice Management Services
If you're looking for commercial snow removal services near you, you've found the right solution.  We've serviced over 1000's of acres of parking areas and million's of square feet of pedestrian walkways. You can trust us to provide fast, efficient snow management services that effectively address your snow and ice conditions while preserving the landscaped portions of your property. Contact us today to learn more about our services.

Like What You See?
Let's Make Something Beautiful