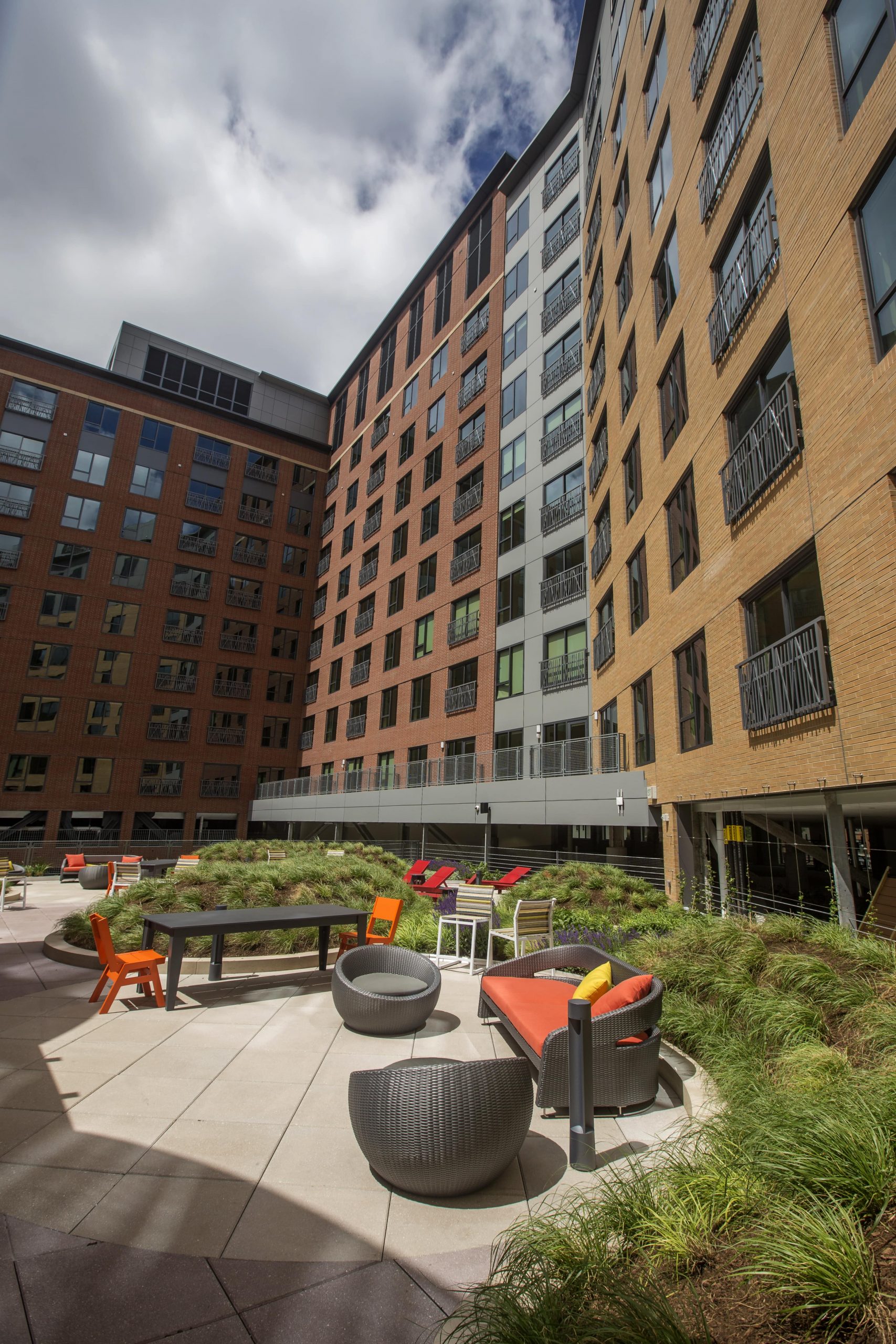 In many ways, the landscaping and grounds are the heart of an apartment and condominium community. Your residents love to take walks along the manicured sidewalks and sit outside on their back patios, and their children enjoy playing on the lawn. No one wants to come home to high grass, unedged sidewalks and weeds growing out of control. That's why we take apartment and condominium landscaping so seriously at Greenscape Land Design.
Our ability to take on the large-scale projects of an entire complex with multiple locations is one of the main factors that separates us from our competitors. Gone are the days of a landscaping company not having the time in their schedule to effectively manage your grounds. At Greenscape, we never cut corners — except for when we're mowing them.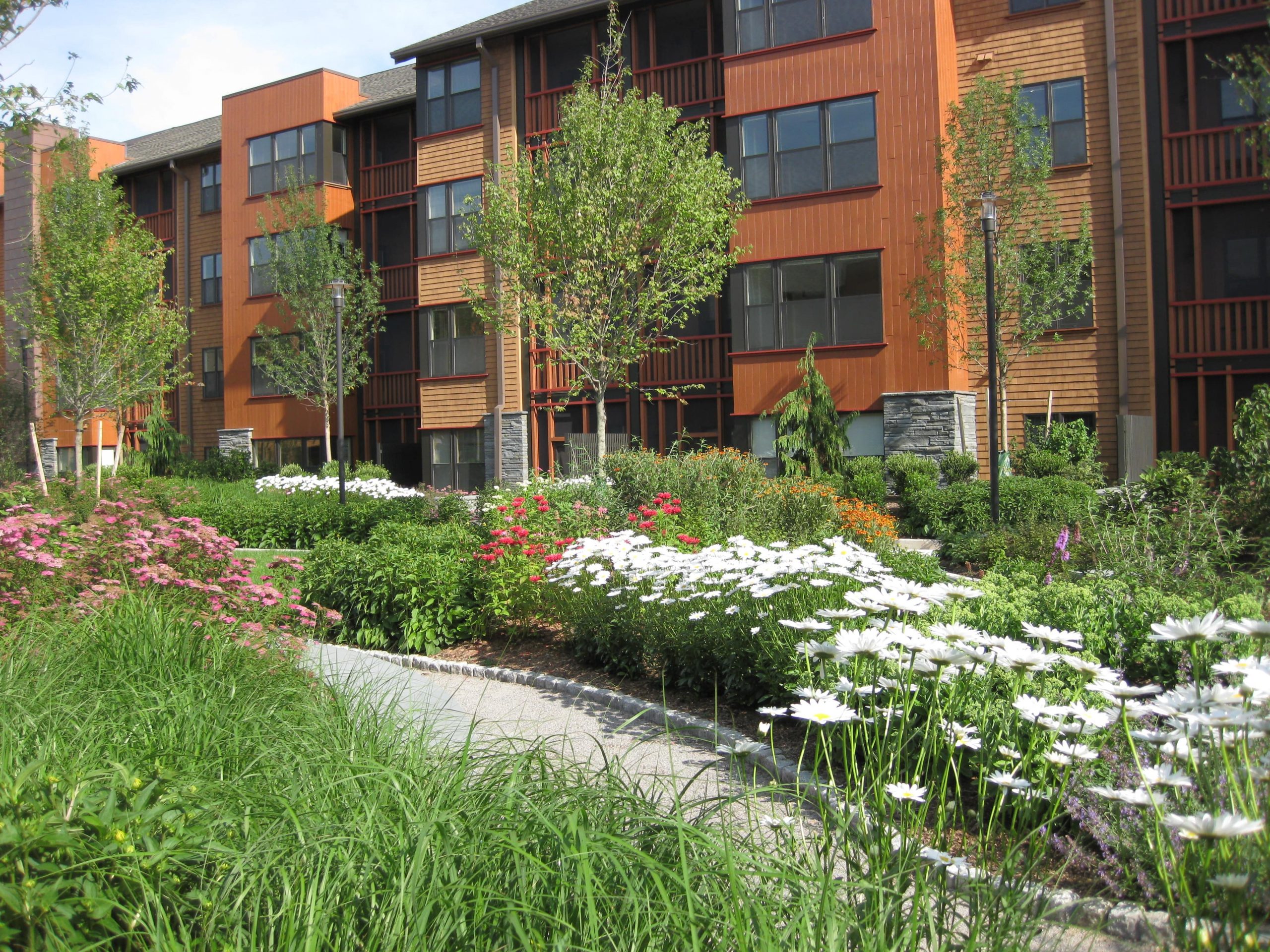 Condo Landscaping Services
Hiring a professional landscaping service for a condo community has a number of benefits. Landscaping services are essential to the success of a condominium community. Because condos are typically owned by their occupants, residents often feel very invested in the community they live in. Part of that investment is in the groundskeeping and landscaping of their neighborhood.
One of the main advantages of hiring a professional landscaping service for your condo community is that the property value will increase. When the curb appeal of a community is increased, more residents will take pride in their condos and community. Additionally, more people will want to move into the community — and they'll be willing to pay more money to do so.
Does your condo community already have a property management team? No problem! At Greenscape, we're committed to partnering with property management companies and providing customized solutions for them. We'll always go the extra mile to deliver the best results for your community, whether we're working independently or partnered with a property management team.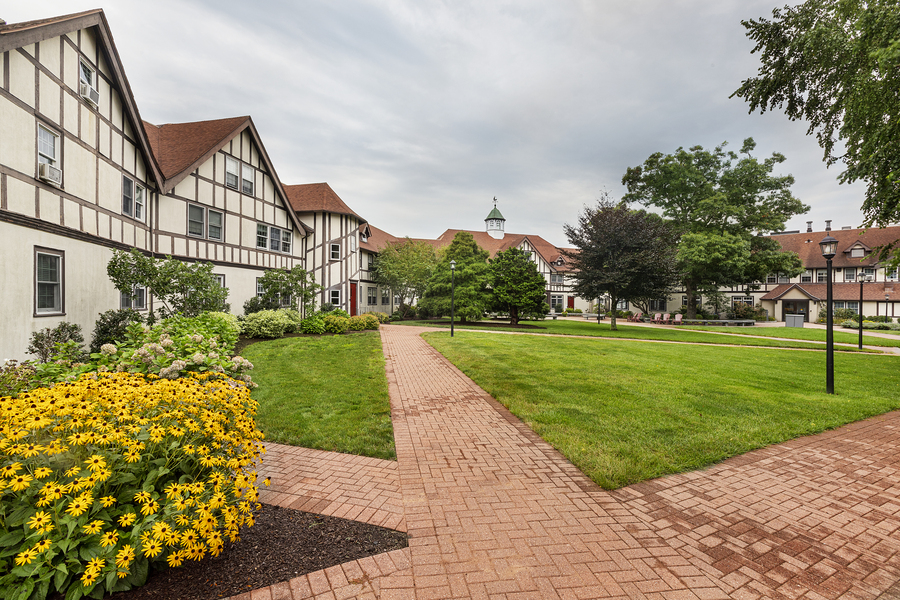 Apartment Complex Landscaping Services
While residents of apartment complexes may not own their units, that doesn't mean that they don't feel an investment in having the property look as good as possible. Their monthly rent costs may be higher than those of residents in a condo community. As a result, they expect the best. Groundskeeping and landscape maintenance are essential for keeping tenants and attracting new ones.
Just like with condominiums, increasing the curb appeal of an apartment complex will help to create a sense of community among residents. It will also increase occupancy rates and rent value.
Our team of experienced, dedicated landscapers can handle large-scale projects, including those that involve multiple locations. With additional services such as upgrading signage and displays, planting annual flowers and performing ongoing maintenance, we have all the resources and personnel you need to keep your apartment complex landscaping looking its best from season to season.
Contact Us Today to Get Started
Are you interested in learning more about Greenscape's apartment and condo landscaping services? Contact us today to learn more about how we can help bring your property to its full potential.

Like What You See?
Let's Make Something Beautiful