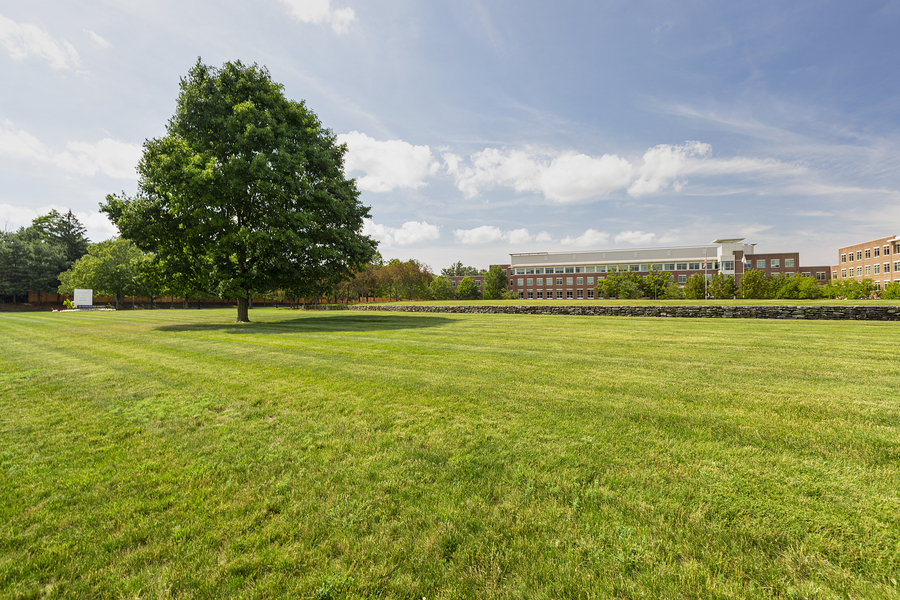 Maintaining a green, flourishing landscape enhances your property's image, preserves value and protects your investment. Greenscape partners with you to assess your site's natural strengths and create a customized landscape maintenance program.
We partner with you to plan and budget, and we understand that your needs and goals may change as your landscape matures and evolves. With a proactive approach to landscape maintenance, you can rest assured your investment is in good hands. Our careful planning and timing of our seasonal landscape services ensure your landscape receives what it needs when it needs it.
Our Branch Service centers located throughout New England and the Mid-Atlantic are primed to meet your unique commercial grounds management needs.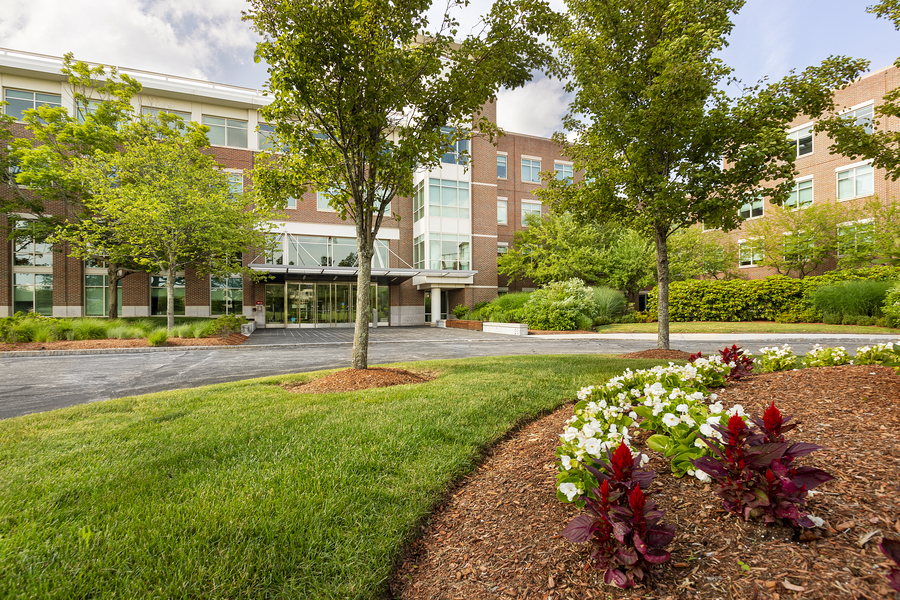 Professional Grounds Management
A well-maintained landscape gives your commercial property a professional look and feel, creating a positive, welcoming environment. At Greenscape, we provide customized maintenance plans to keep your landscape in top condition all year long. You can choose from a wide range of services, including:
Seasonal Flower Installations
Seasonal flower installations beautify and revitalize your landscape. At Greenscape Inc., we install and maintain seasonal flowers that give your property a pop of color and add dimension to your outdoor spaces. We prepare your soil properly with the best fertilizers and treatments, creating the perfect growing environment for all your seasonal flowers.
Mulching
Mulching is one of the best services you can get for your landscape. It shades the soil, reducing the amount of water lost to evaporation and saving you money on watering. It also helps control weed growth and prevent pest infestations. Aesthetically, mulch sharpens the look of your flowers and shrubbery, making their colors pop.
The team at Greenscape will work with you to develop the best mulch application plan for your property and location.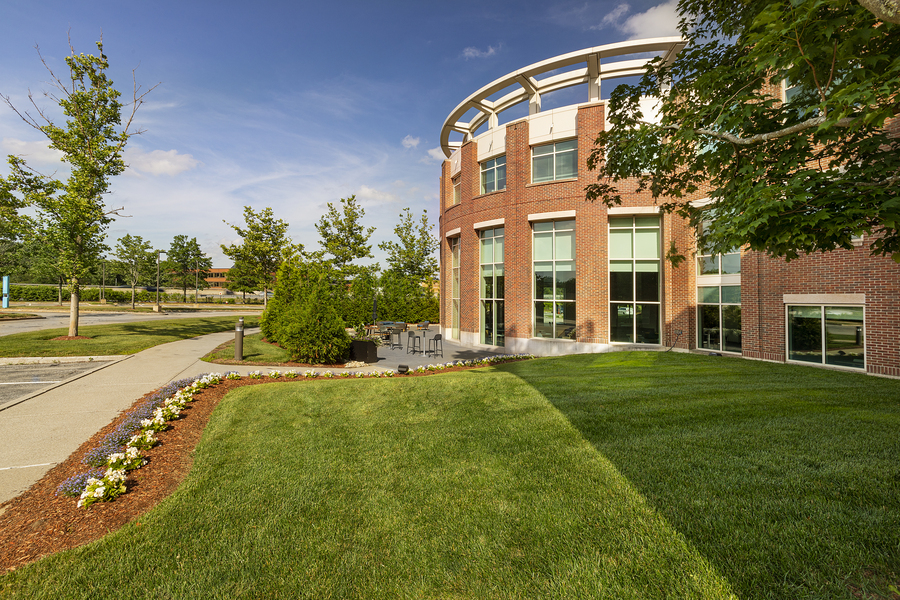 Turf and Plant Care
Caring for your property's turf, trees and plants requires careful planning and attention to detail. Greenscape provides proactive landscaping services that ensure your landscape looks great year-round. These services include trimming turf and shrubs, mowing grass and keeping your landscape clear of debris.
Fertilization and Weed Management
Your lawn needs the right nutrition to grow green and healthy. Fertilizer provides nutrients that keep grass lush and vibrant. Good fertilizer also strengthens the root structure of your grass, helping it grow in thick and retain water. Thick, healthy grass also deters weed growth, as it's harder for weeds to get the sunlight and water they need to grow under a thick bed of grass.
At Greenscape, we use carefully calibrated, environmentally sensitive fertilizer to keep your landscape in top condition. We also create proactive plans to eliminate weeds and prevent them from coming back.
Corporate Grounds Maintenance Contractors Near You
Greenscape completes commercial landscaping projects throughout the United States. We use industry-leading equipment and techniques to tackle large-scale, multisite commercial jobs. You can count on our highly trained and experienced team to deliver flawless, long-lasting results within your time frame and budget.
When you partner with us, you'll get attentive, customized service. We have the expertise as a commercial grounds management company to adapt to all your changing needs, and we stay in close communication with you to ensure you are completely satisfied with our service. Whether you have multiple sites or a large business campus, we have the resources to maintain your grounds and save you valuable time and energy on the process.
Contact Us for Landscape Maintenance Services

Greenscape Inc. is an award-winning landscape maintenance company that serves all of the U.S. If you're interested in hiring our services for your commercial property, contact us today. You can call us at 508-977-9100 or connect with us online.

Like What You See?
Let's Make Something Beautiful