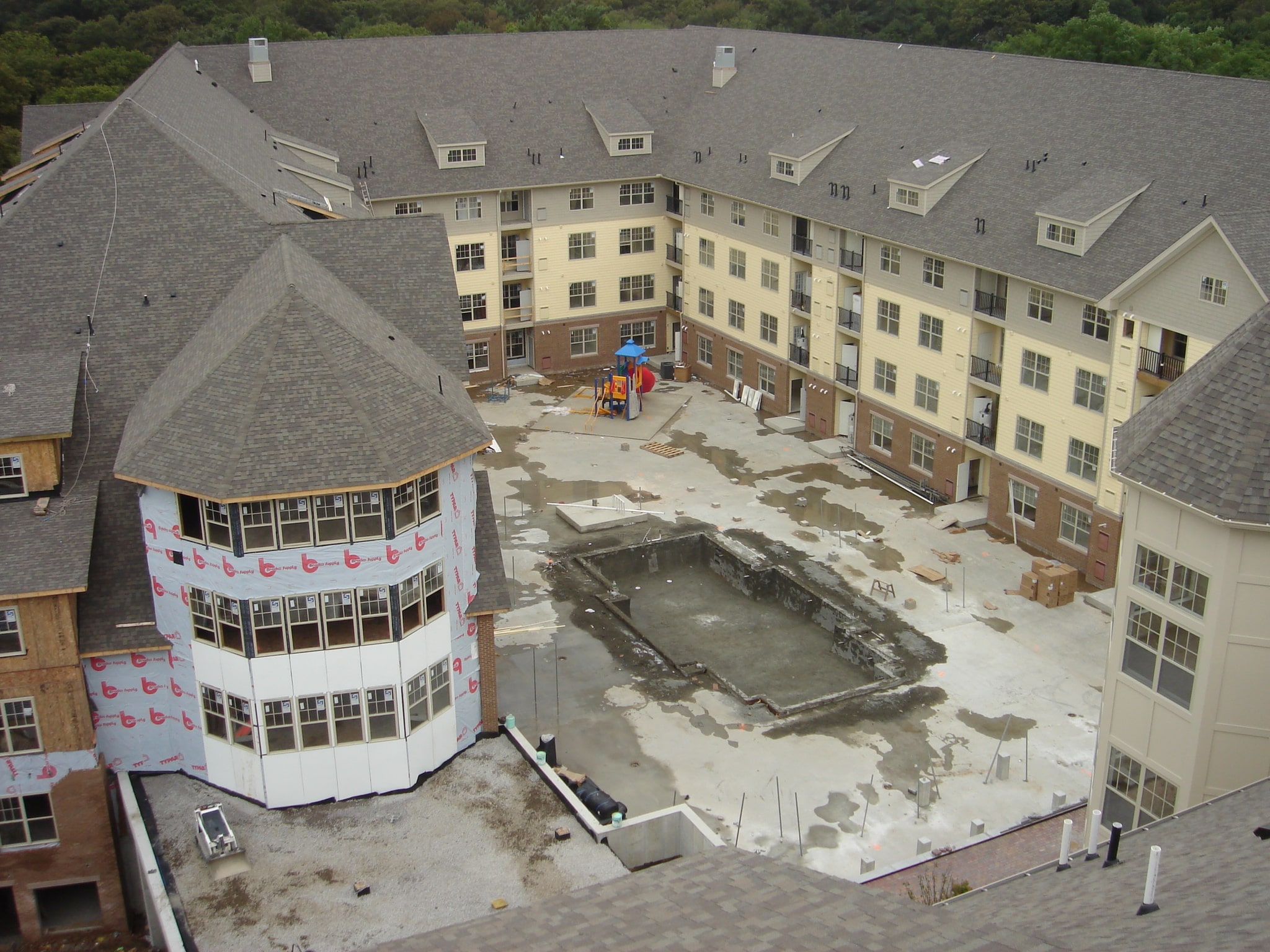 Your commercial property's exterior gives visitors their first impression of your space, and your landscaping has a major impact on how people view your business. Your business will look and feel more professional, approachable and safe with a thoughtfully designed and constructed landscape.
At Greenscape, we bring the complex elements of landscape development together, by executing professionally designed landscapes that give your property a high level of functionality and your business a positive image. We work with property owners, developers, general contractors, landscape architects and construction managers to build stunning landscapes for all types of commercial properties.
Our Landscape Development Services
Whether you want to create a landscape for a new or existing property, Greenscape can bring your vision to life. We offer landscape development services to cover every aspect of your landscaping project, including:
Planting: We plant trees, shrubs and flower beds to add color and dimension to your property.
Irrigation: We install irrigation systems to water your grass and plants with maximum efficiency.
Special installations: We incorporate fountains, mulches, lighting and any other special features you may want for your landscape.
Paving: We pave surfaces to direct foot and vehicle traffic around your business campus and create communal outdoor spaces.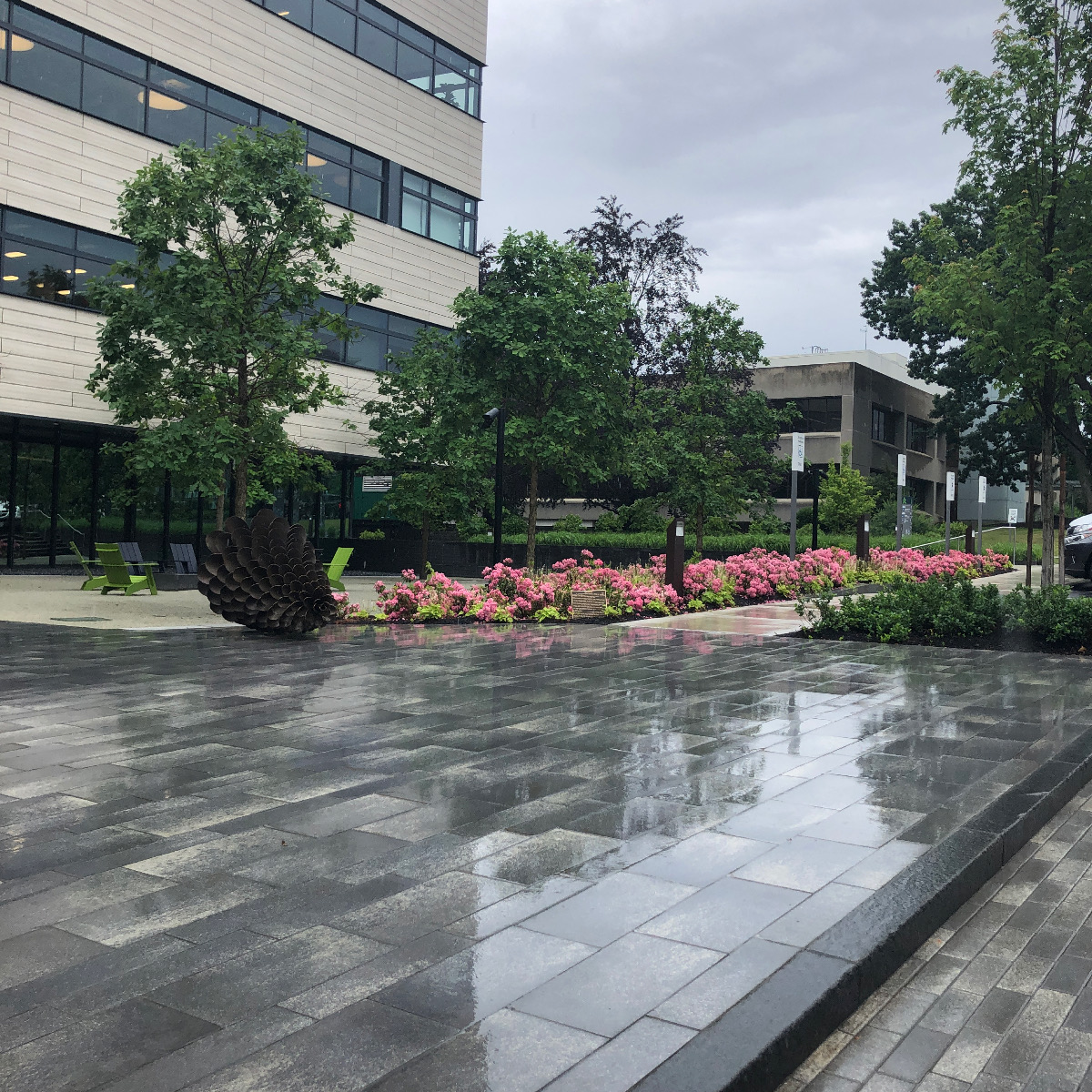 Commercial Hardscape Installation
At Greenscape, we have extensive experience in commercial landscape construction, including hardscape installations. We use cutting-edge technology and equipment to perform large-scale development and renovation projects. Our highly trained staff uses industry-leading techniques and follows best practices to meet your landscape requirements and complete your project with flawless results.
Whether you want to install a new patio or replace a deteriorating concrete walkway, Greenscape can help you achieve your landscape design goals. In addition to softscapes, we create hardscapes such as:
Stairs.
Retaining walls.
Patios.
Walkways.
Driveways.
Fire pits.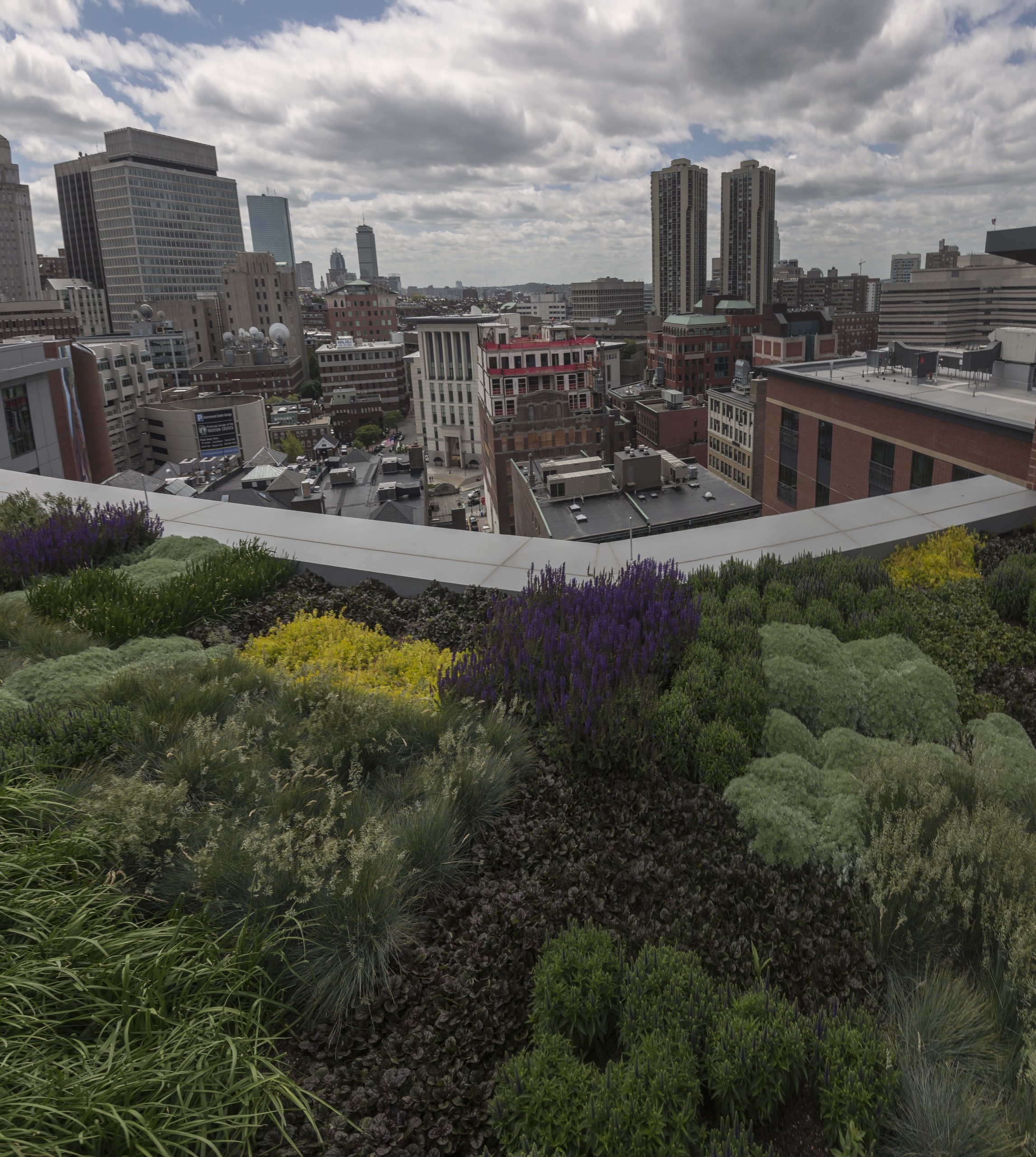 Green Roof Installation
We also specialize in green roof installation. A green roof, which is technically a layer of vegetation planted over a waterproofed membrane on a traditional roof, has taken on many different forms over the years. "Typical" green roofs offer many benefits, including:
Stormwater management: Green roofs reduce stormwater runoff, controlling groundwater levels and preventing flooding.
Energy efficiency: Green roofs keep your building cool in the summer and warm in the winter, reducing your heating and cooling costs.
Improved air quality: Green roofs trap and filter pollutants, creating better air quality.
Longevity: Green roofs resist the damaging effects of the sun's ultraviolet (UV) rays and temperature fluctuations, making them a long-lasting solution.
The "modern" Green roof has added the function of social interaction to the long list of traditional benefits. Many "modern" green roofs are commonly designed and constructed to include paved meeting or lounging areas, firepits, barbeques, bars and even swimming pools intermingled with the other sustainable green roof features. What was once one of the most useless parts of your building can be transformed into a very valuable asset to attract great tenants and loyal employees.
Contact Greenscape for Landscape Development Services
Greenscape Inc. is an award-winning landscape construction company. We provide customized services to create and maintain beautiful commercial landscapes, completing projects all over the country. We have the landscape expertise and resources to tackle large-scale and multisite jobs with ease.
At Greenscape, we partner with you for the long term. We create custom landscaping plans and adapt to your changing needs to give you the best results. You'll save valuable time and money on landscaping with our tailor-made installations designed for maximum efficiency and longevity.
If you're interested in our landscape development services, contact us to learn more and schedule an evaluation.

Like What You See?
Let's Make Something Beautiful