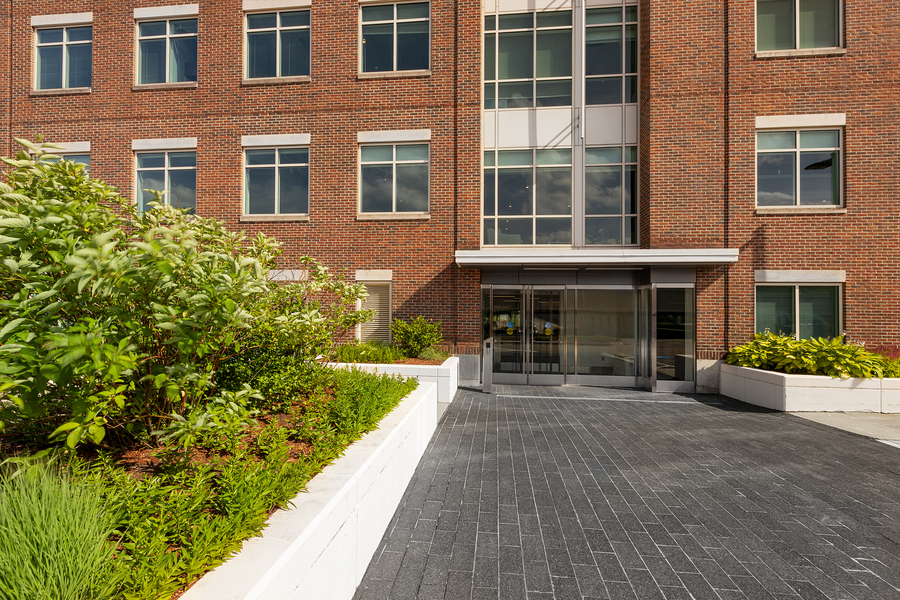 Parents and students like to choose educational institutions with well-maintained grounds and landscaping because these visual features demonstrate effort on the part of your organization. Dedication to maintaining school grounds signals pride in an institution and a commitment to advance in every area, from academics to the main lawn where students relax.
If your college campus or educational facility needs professional landscaping services, turn to Greenscape Inc. We can help you design new landscaping elements or maintain the beautiful outdoor spaces you already have.
Why Your Institution Can Benefit From Professional Landscaping
Even if they don't consciously notice them, students and their parents care about the aesthetic appeal of educational spaces. Another reason to invest in professional landscaping is that schools that focus on this element can also increase energy efficiency and utilities savings while potentially lowering their carbon footprint. Benefits of landscaping services for schools include:
Energy savings: Trees and other landscaping elements create barriers around buildings to retain heat in winter and block out the sun's rays during hot months.
Recreational spaces: When students are not in class, they want well-maintained fields to play on or relaxing outdoor spaces where they can decompress.
Visual appeal: Landscaping impacts students, parents and school visitors. A professional company can make sure the impression is positive.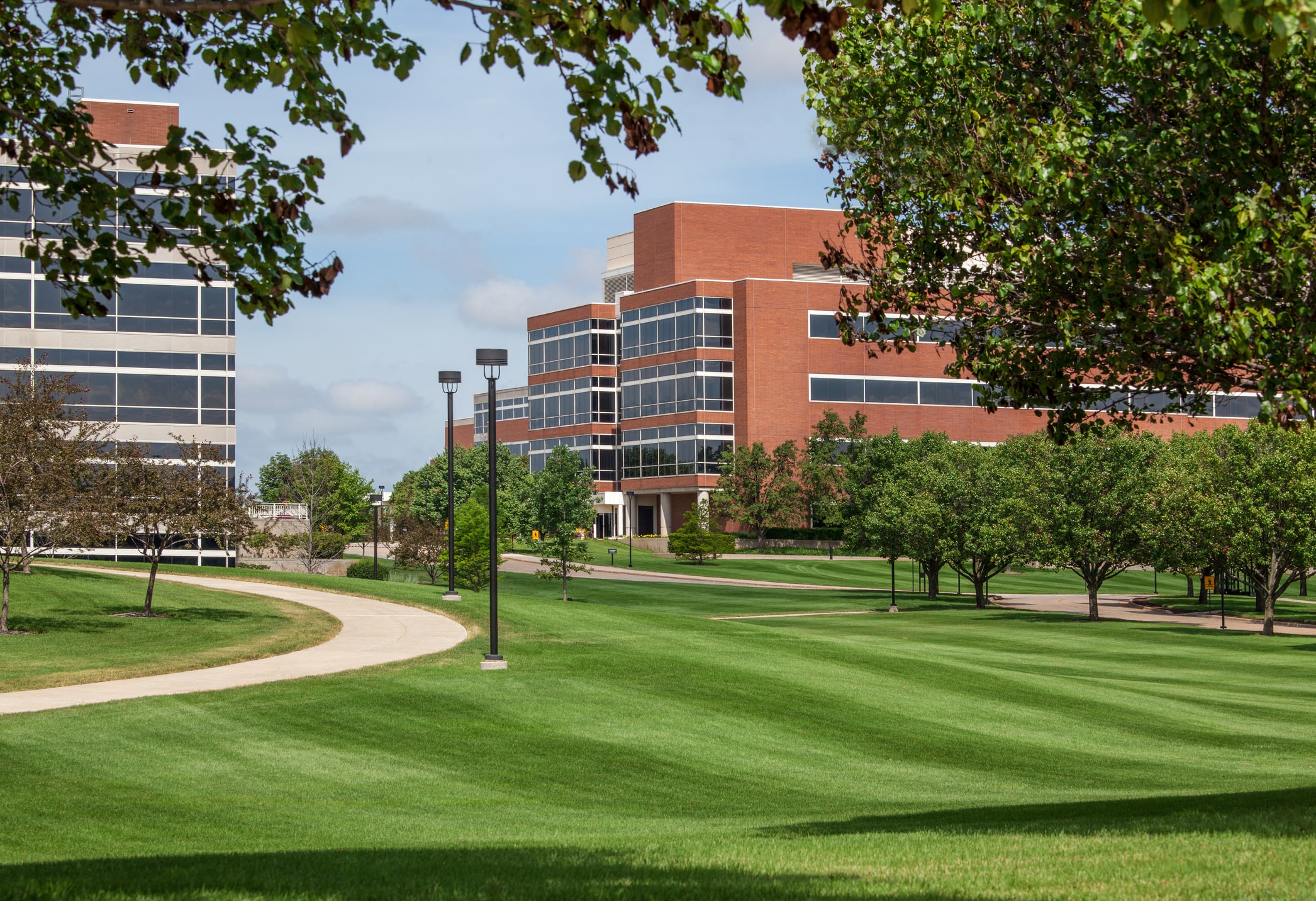 Landscaping Services for Educational Institutions
We provide landscaping services for private schools, universities and K-12 schools. Here are a few ways we serve each level of institution differently:
K-12  landscaping: For younger children, creating a safe and welcoming environment is vital. Our landscaping solutions eliminate dangers like unplowed paths or dead tree branches near play areas while creating beautiful places where children can relax and play.
College campus landscape maintenance: Many college students spend most of their time on campus, so we make the structures and grounds appealing and functional.
Private school services: For private schools and universities, funding depends on donors, so we can assist you in making your campus space appealing to alums and prospects' families.
Campus appearance is one of the most influential factors to prospective students and parents in deciding where to enroll. At Greenscape Inc., we design and construct landscapes that promote learning and relaxation. You'll attract and retain more students and faculty with our expert services without needing to hire and manage a full in-house landscaping department.
Creating a safe environment is crucial to any school campus. Greenscape Inc. helps improve campus safety by keeping your pathways clear of obstructions, installing landscape lighting for improved visibility and providing snow and ice removal.
Advantages of School Landscape Maintenance From Greenscape Inc.
If you're looking for K-12 or college landscaping services, trust your outdoor spaces to Greenscape Inc. We are large enough to provide every resource your institution needs, but we retain a strong commitment to offering each customer personalized service on every single job. Here are a few other benefits of working with us for your landscaping needs:
Pricing for your budget: We strive to provide you with all the services you need within your institution's budget limits.
Well-trained staff: Our staff will treat your institutional resources and everyone on your grounds with professional care.
Extensive reach: Greenscape Inc. can provide landscaping maintenance for school campuses nationwide.
Let Us Help You Maintain Your Campus
If you're looking for campus maintenance or enhancement, turn to Greenscape Inc. Our team will help you cultivate a beautiful and safe atmosphere for learning. Call our friendly representatives at 508-977-9100 or reach out online today.

Like What You See?
Let's Make Something Beautiful