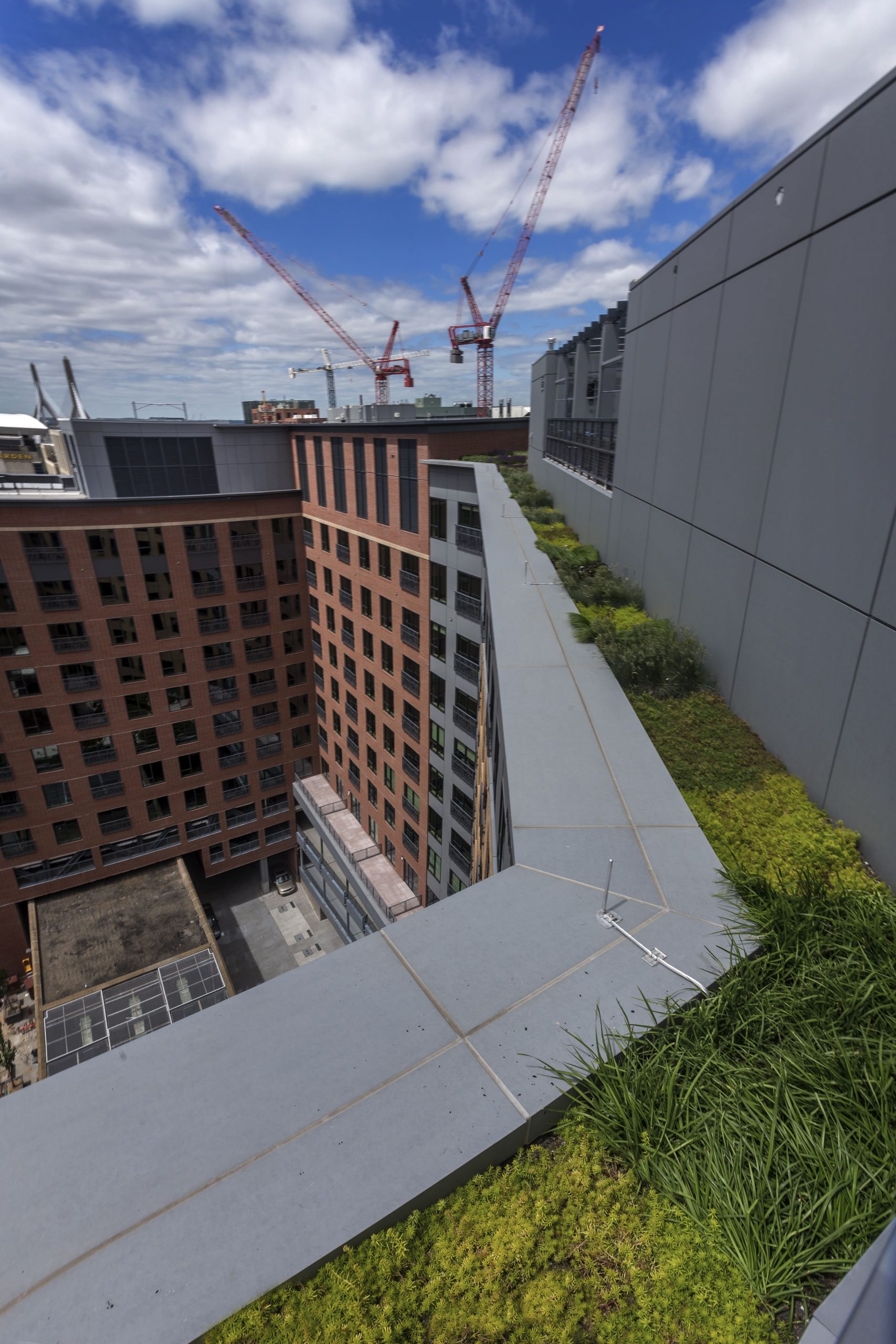 As a professional landscaping company, Greenscape also serves as a steward of the environment. We take elements from our surroundings, and we mold those naturally occurring pieces into a usable, functional and gorgeous landscape. As we work, we strive to minimize the impact of our innovative design on the environment. We do this by offering:
A unique and extensive plant selection.
Green best practices.
Equipment utilization.
How can we achieve our environmental goals? By making every part of our process more eco-friendly. We recycle plant waste and use commercial lawn mowers with zero emissions. With every new client and service, we at Greenscape want to find efficient ways to do our job. We embrace innovation while delivering value, reducing environmental impact and prioritizing safety.
Along the way, we have introduced many original solutions, such as green roof installation and LEED-certified consulting. We also provide:
Decibel-reducing small equipment.
An electric fleet.
Water conservation technology.
Salt-reducing brine applications for ice.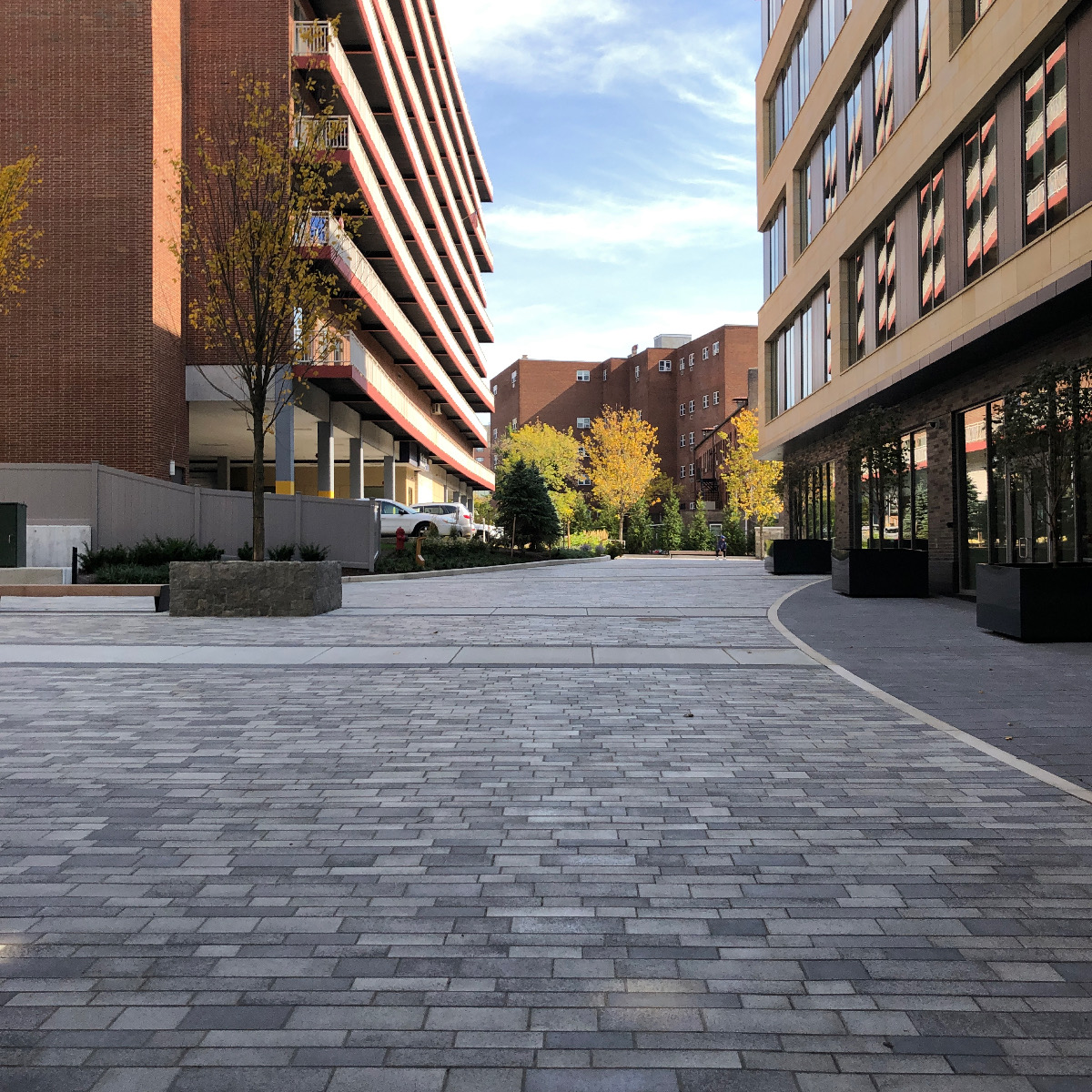 Sustainable Landscaping Services
Greenscape sees water as a valuable resource, and we treat it as such in our water management and irrigation plans. Spilling even a few precious drops of water can impact our planet, so we aim to use only what we need. We offer water management services, giving you the optimal amount required to keep your landscaping looking healthy without overwatering. We also install and maintain irrigation systems to ensure the long-term environmental sustainability of your landscape using the most up-to-date water conservation technology.
Making sure you have the proper landscaping is another critical piece of sustainability. We plant trees, flowers and foliage native to your location, avoiding invasive and non-native species, and we preserve existing plants on your commercial property.
We are committed to recycling and maintaining green practices in every service we provide. That also means embracing sustainably sourced materials for everything we do. Our team carefully chooses the products we work with to ensure they meet our high standards. Most importantly, we want to meet your expectations.
Contact Greenscape for Sustainable Landscaping
You can have gorgeous landscaping that's easy on the planet. We work with you to meet all your landscaping needs, from grounds maintenance and tree care to seasonal installation, while also maintaining our sustainability practice. We are dedicated to enhancing landscapes without creating negative environmental impacts.
Are you searching for a commercial landscaper that prioritizes sustainability? Contact us today by filling out our online form or call us to discuss your options.

Like What You See?
Let's Make Something Beautiful